As originally reported by Basketworldlife.it on August 24, 2020: a band of Lucca-bred and Lucca-proud basketball fanatics will breathe new life into Basketball Club Lucca (BCL) next season.
Following its total shutdown earlier this year thanks to COVID-19, the team has some new staff and high hopes for the season. "We've decided to save our title and years of work," asserted BCL President Matteo Benigni, who introduced their new Head Coach Alberto Tonfoni as well as the team schedule for the new season.
BCL believes its renewal and future success will be driven by youth. So the team is committed to giving young Lucchesi its greatest support and attention. Chosen to lead the youth sector, said Benigni, are in fact three young men born in Lucca and grown in basketball: Head Coach Alessandro Ricci, Luca Merciadri e Damiano Sodini, in addition to experts Massimo Chiarello e Fabrizio Cappellini.
The choice of Alberto Tonfoni to lead the senior team is also a fresh breath of life, according to Basketworldlife.it, In addition to his technical capabilities, Tonfoni is young and used to working with youth, factors of absolute importance to BCL, which has a decidedly youthful roster, supplemented by the character and substance of a few senior players and advisors Francesco Pizzolante e Andrea Nicolosi.
Team members are: Matteo Russo, Jacopo Pierini, Nicola Giovannetti, Andrea Simonetti, and the team's latest addition: Filippo di Sacco, from Pielle Livorno.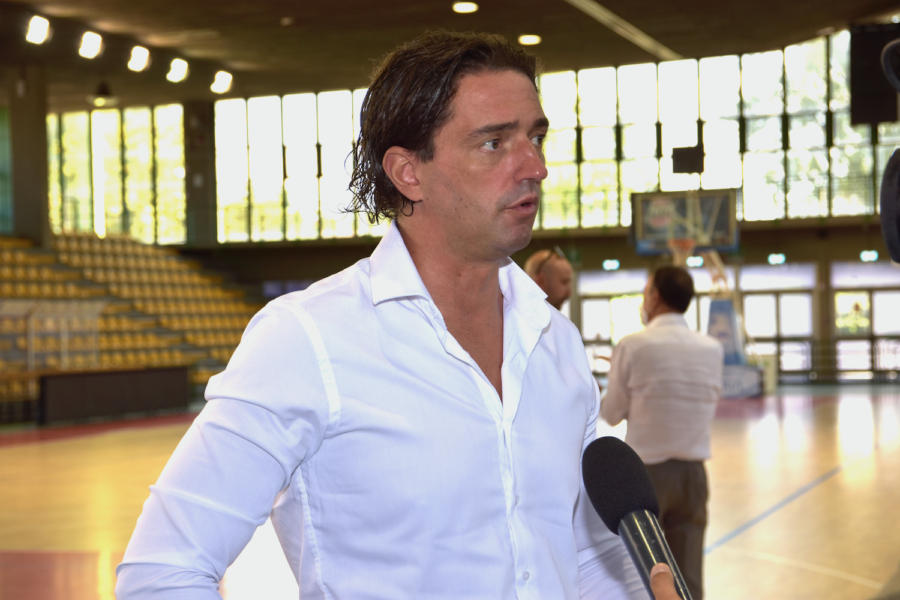 "When we were finally able to restart practices, we did so by following federation guidelines, but also with enthusiasm and an enormous desire to restart, says Ricci.
"We truly hope that the worst is over," he continues, "We are confident that we will be able to rebuild a cohesive and even more determined group as we move forward."
Alessandro Ricci congratulates his under-15 team in its victory against Audax Carrara last season.